Hootsuite
has
announced
their new capabilities now with added support for
IBM Connections Social Cloud
. Check out their announcement
here
.
The
IBM Connections app for Hootsuite
is now available in the
Hootsuite App Directory
.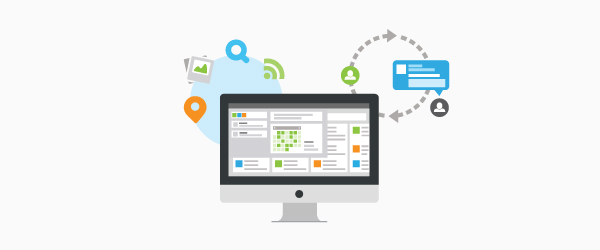 So what can you do? This app enables joint customers of IBM Connections and
Hootsuite Enterprise
to:
Instantly share social content from Twitter and Facebook to colleagues and communities in IBM Connections (see below for more examples)
Engage with IBM Connections communities and content in Hootsuite alongside social network streams for Twitter, Facebook, LinkedIn, Google+ and more.
Post new updates and comments to IBM Connections communities, and search for content across all of your communities from within Hootsuite.
There are so many great things about this integration. Let me expand on the first two. First, taking content from consumer social networks and bringing that into Connections. There's a couple of use cases for that:
Customer Support - imagine a customer support agent gets a Tweet and don't know how to resolve. They can take that and share it with their colleagues via Connections to work on an answer.
Marketing Amplification - The marketing team can work in Connections to create awareness around a new product launch, and others use Hootsuite to amplify the message in their social networks
Sales - A sales executive spots a lead in LinkedIn and sends it to his teammate in IBM Connections
Crisis Commnications - if a PR professional spots a crisis in the making in their Hootsuite dashboard, they can instantly engage their team via Connections to respond appropriately
HR Recruitment - an HR professional monitors social media via Hootsuite to identifies leads and understand how the company is perceived by potential candidates
and on, and on...
As you can see, the possibilities are endless. The next capability is being able to use Hootsuite as your IBM Connections dashboard. Users may be participating already in 10-20 communities, and instead of manually keeping track of all these communities (via different browser tabs for example), they can use Hootsuite to bring it all together seamlessly into 1 single place.
"We are very excited about the launch of the Hootsuite integration with IBM," said Sandy Carter, General Manager of IBM Ecosystem Development. "With the general availability of the Hootsuite App for IBM Connections - whether in the cloud or on-premises - our joint customers now have the ability to engage with their IBM Connections streams from within the Hootsuite dashboard. This level of integration and efficiency is unique to our relationship and will allow companies to work more effectively by bringing internal and external social content, thought leadership, and customer voices into a single centralized dashboard -- making it incredibly easy to collaborate and share intelligence within the enterprise and across departmental silos, connecting individuals in every team with the ideas and people that matter."

Want to see this in action? Check out this video:



Want to learn more? Check out this asset created by the Hootsuite team. And also check out this video to learn more about Hootsuite Enterprise:



Now, this is HUGE! Today