It's finally here! Super awesome IBMer Jessica Wu Ramirez created a Lotus Notes plugin that basically allows you to update your status and follow conversations that are happening in Lotus Connections directly from your Lotus Notes client. Jessica created this within 24 hours of Lotus Connections 2.5 being out and has been continuously updating the client making it better in every iteration.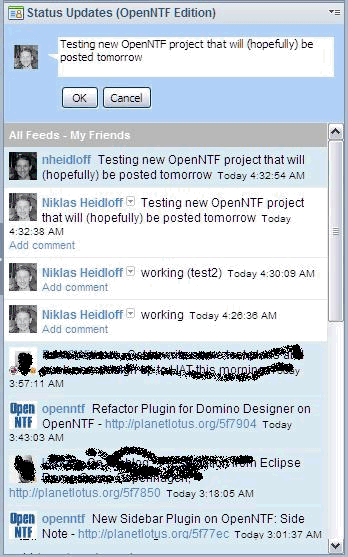 The client also lets you update your status in Twitter. And even if Lotus Notes is minimized (or you are not using it at the moment), you can update your status directly through a system tray icon.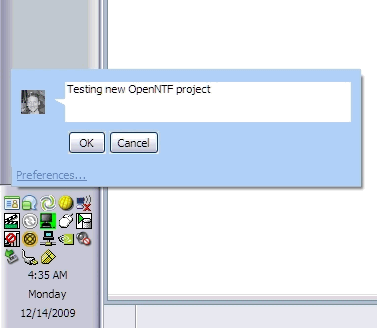 So go ahead and download and install this free plugin.
Enjoy!